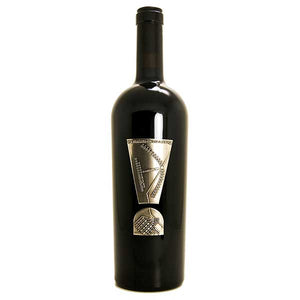 2016 Exclamation Merlot
The 2016 vintage was warm and dry with lots of sunshine during the day and cool refreshing nights. There was no sustained heat wave, nor any unusually heavy rains, leading to a slightly warmer than average summer. Established French varietals in the Niagara Peninsula had no issue with the lack of precipitation it faired quite well. 2016 represented a typical summer in Niagara, known for developing good, if not great fruit and acid characteristics in still and sparkling wines.
A complex, yet focused interpretation of moderate climate Merlot, this vintage of Exclamation showcases aromatics rooted in black cherry, candied liquorice, and blackberry, with subtle aromas of clove and fresh mint leaves. Once allowed to breathe, notes of cedar resin, juniper and vanilla appear as undertones. The palate mirrors the nose, with special focus towards liquorice, dark chocolate and nutmeg, with dark cherry, plum and blackberry jam forming the backbone. Prevalent acid helps round tannic profile, allowing primary fruit to be bolstered and not lost behind aromatics derived from oak maturity.
Dishes that incorporate protein like venison strew, pulled duck with plum Sriracha bring elements that complement tannin, while also making the wine feel richer. Options like smoke-roasted root vegetable stew or grilled lamb chops bring charred flavours to complement the big fruit notes in this wine, helping round mouth feel.
Technical Information:
Appellation: VQA Niagara-on-the-Lake
Blend: 100% Merlot
Oak Aging: 24 months French Oak
Alcohol: 14% ABV
Residual Sugar: 3.5g/L
Cellaring capacity: Now till 2025+