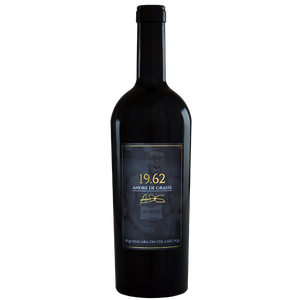 Andre De Grasse Limited Edition
Andre De Grasse 19.62
Proceeds from the purchase of this wine go to the Andre De Grasse Family Foundation.
Established in 2018 The Andre De Grasse Family Foundation inspires and empowers youth through access to sport, education and healthcare.  This Corvina, Cabernet Franc blend is a Reserve Classified wine from Pillitteri Estates Winery.  Barrel aged in new French oak with complex cherry and stone fruit character, robust body and intense, lengthy finish.
Limited Edition of only 500 cases produced.
The "Reserve Classified" title is only given to wines produced in the best vintage years, which have passed a rigorous tasting panel. This wine is made in the traditional appassimento style, where the grapes are rack-dried in a single layer for 30 days in fruttaio rooms. Forced air circulation in the rooms allows the fruit to slowly dry, thereby not unbalancing the wine's organics and giving a textured and complex palate profile.
14.9% alc./vol.
3.4 g/L residual sugar
5.5 g/L total acidity
750ml bottle
2020 Vintage Corvina | Cabernet Franc blend