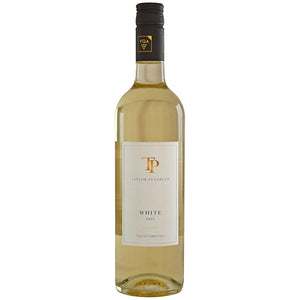 Taylor Pendrith White
Taylor Pendrith is one of Canada's premier professional golfers competing worldwide.
The 2021 vintage of the Taylor Pendrith White is a smooth and easy-drinking wine packed with flavour and wonderful balance. The nose is crisp and features aroma of peach, lemon, grapefruit, pineapple, and slight floral undertones. On the palate the wine is just off-dry and repeating flavours found in the aroma are accompanied by the bright acidity and minerality which make the wine so refreshing and clean. The finish of the wine leaves a lingering grapefruit and tropical taste which combined with the refreshing quality make this wine the perfect summer sipper. Great for online meetings with friends, enjoying in the sun in the backyard, or casual dining.
This wine works well on its own, but consider foods higher in chili-driven spice, like Pad Thai and Indian Madras curry and lean, flaky fish like pan seared wild striped bass. This wine also pairs well with comfort foods like chicken wings, pot pie and BLT sandwiches.

Technical Information:
Appellation: VQA Ontario
Blend: 50% Gewürztraminer, 30% Riesling, 15% Vidal, 5% Chardonnay
Alcohol: 12.5% ABV
Residual sugar: 12g/L