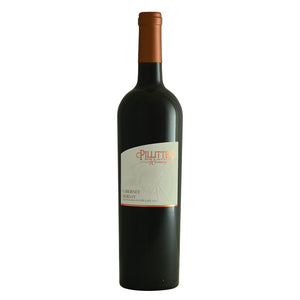 2018 Carretto Cabernet Merlot
A classic blend of Cabernet and Merlot, this wine is very approachable while also being well structured. On the nose there are aromas of dark cherry, raspberry jam, red plum, licorice and black pepper along with nutmeg, toast and vanilla from ageing in oak barrels. These traits repeat on the palate and are presented alongside soft tannins, a smooth texture and wonderful balance between fruit and oak derived characteristics. There is also great acidity which keeps the palate fresh and lively while also making this wine pair well with a variety of dishes.
A blend of 80% Cabernet Franc and 20% Merlot, this approachable medium bodied red pairs with comfort dishes such as beef lasagna, mushroom ragout, or homemade burgers. 
Enjoy this wine with foods higher in protein, starch and salt, as to soften tannins and acidity- think pepper-crusted steak, salty bakes potatoes, salt and pepper baby back ribs or grilled garlic-parmesan zucchini.
Technical information:
Appellation: VQA Niagara Peninsula
Blend: 80% Cabernet Franc, 20% Merlot
Oak Aging: 12 months French Oak
Alcohol: 13.0% ABV
Residual Sugar: 3.8 g/L